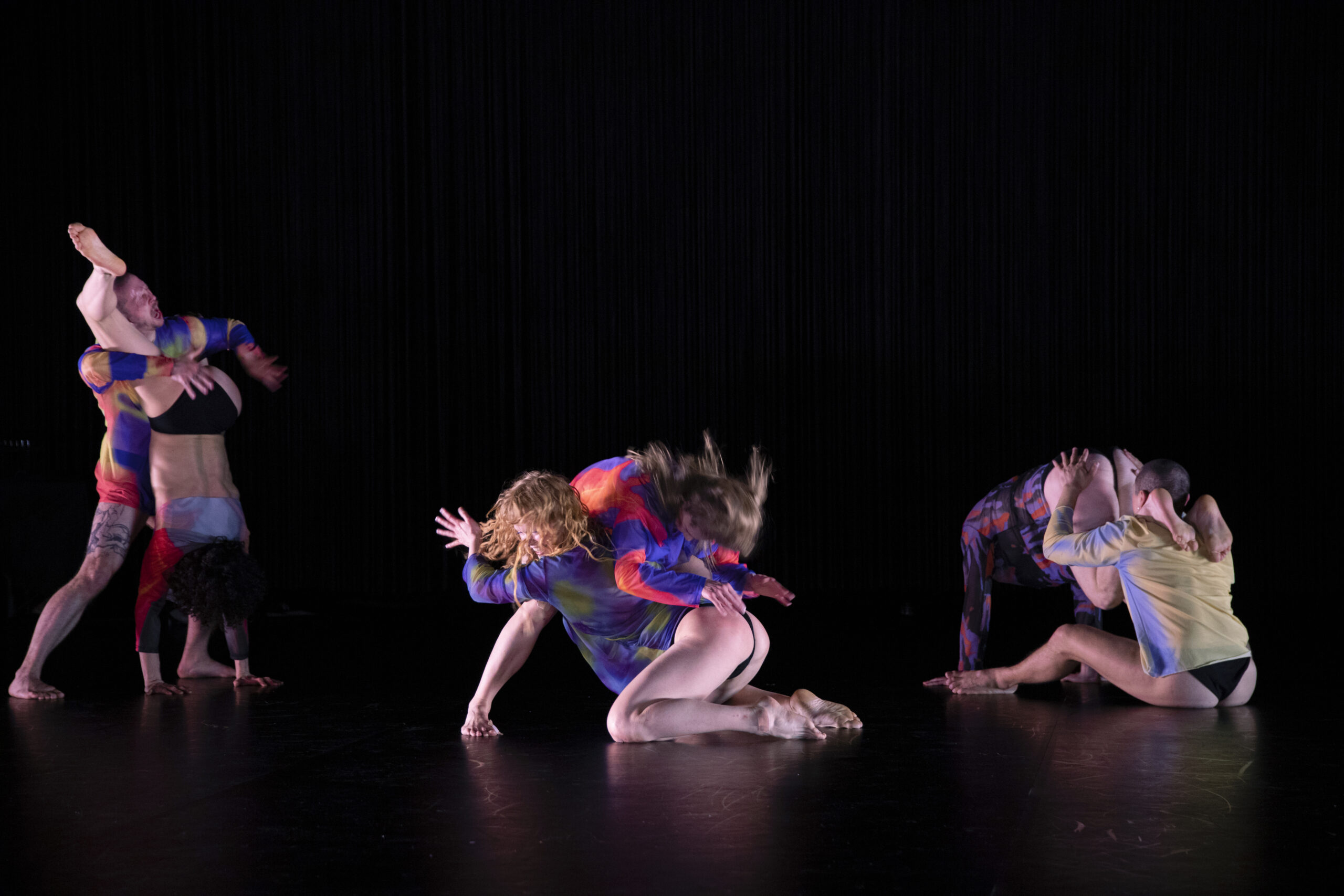 Mortal Tropical Dances (2023)
Mortal Tropical Dances is a four part big stage work which fills the space with bodies in secular and divine rites arising from our inner tropics, wild live hybrid music of synthesis-rock and vocals cradled by majestic but sensual scenography, mesmerizing colors and scents spread around by the performing bodies.
75 minutes sculptures different ring dances, peculiar altars, romantic nature lyrics and
The performers are sharing their lust for life, making reports from the dark rooms of the bodies, flirting with fatalities and dreams of childhood and adulthood, finding constant transformation and surrendering as rest.
The production brings the daring and wise heat of the human subconscious to the stage. Mortal Tropical Dances connects intensively with the audience by dancing, playing, singing and praying out energy, sex, hope, madness, deep joy, suffering, humor, imagination, warmth and comfort.
Ville Kabrell has through-composed all of the massive layered live music for the production. The performers in the production include an international ensemble of seven dancers, and eleven musicians from various genres of music.
Choreographer, poetry: Elina Pirinen
Composer: Ville Kabrell | The piece also includes an excerpt from Beata Viscera by the French composer Pérotin (ca.1220)
Dramaturge: Heidi Väätänen
Dancers: Adrian Barzak / Elias Girod, Simone Benini, Una Björg Bjarnadottir / Jenni-Elina von Bagh / Caroline Eckly, Karolina Ginman, Elina Pirinen, Felix Urbina | The Dancers have participated in creating choreographic material.
Musicians: Tatu Rönkkö (percussions, bells, dulcimer) Pyry Nikkilä (guitar, dulcimer) Ville Kabrell (synthesizer, guitar, dulcimer)
Lumen valo vocal group: Anna Ruotsala & Titta Lampela II soprano Hanna Graeffe & Riikka Noreila II alto Aaro Haapaniemi & Arttu Hartikainen II tenor Erkki Hannonen & Juha Suomalainen II bass
Lighting and space designer: Mikko Hynninen
Costume designer: Jouko Korkeasaari
Choreographer's assistant: Karolina Ginman
Technical sound designer: Antti Kainulainen
Costume designer's assistant: Heidi Väätänen
Artistic mentor: Carmen Mehnert
Producer: Maija Eränen
Administration: Outi Järvinen / Arts Management Helsinki
Photos: Venla Helenius
Teaser: Sinem Kayacan
Supported by: Arts Promotion Centre Finland, Nordic Culture Point, Finnish Cultural Foundation
Co-production: Dance House Helsinki, Zodiak – Center for New Dance, Carte Blanche, Libidian Wonders
5th May 2023, the world premiere in Dance House Erkko Hall, Helsinki, Finland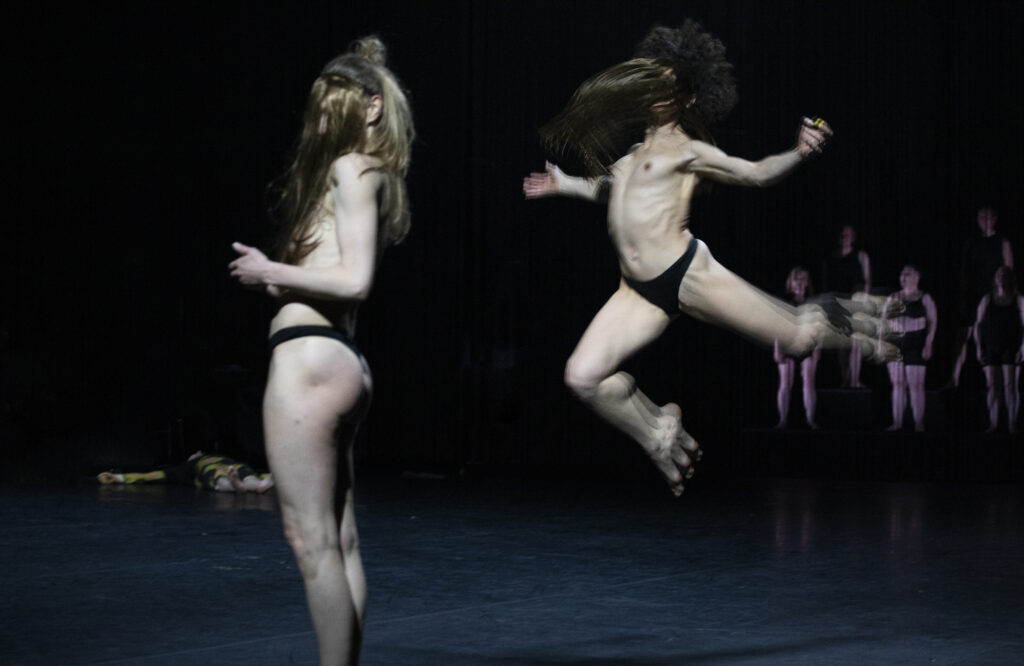 Images: Venla Helenius