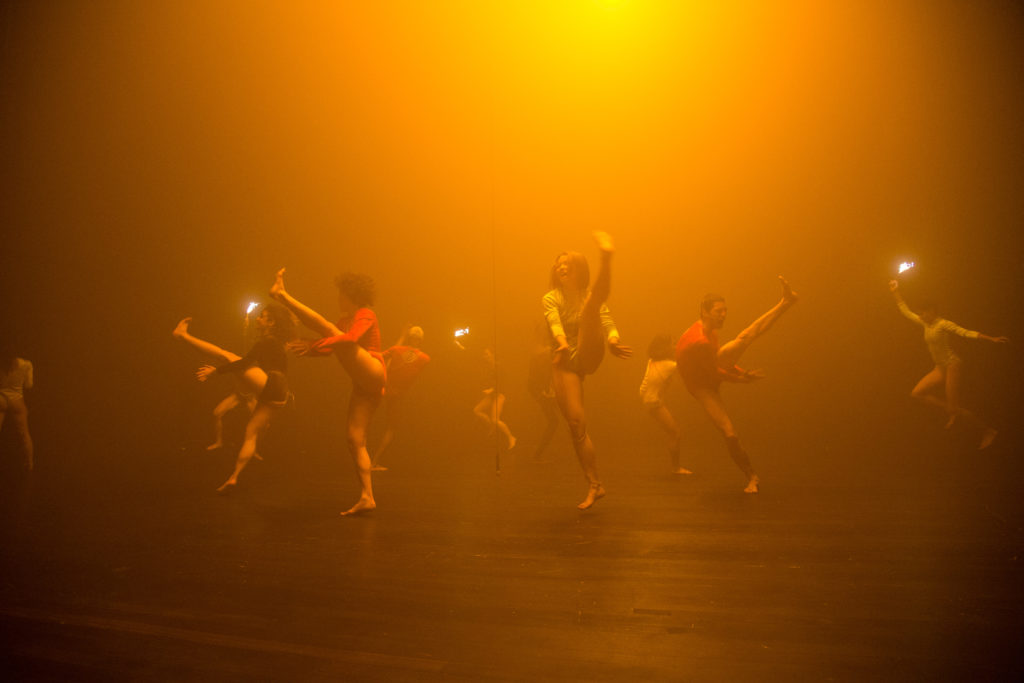 LA BEAUTÉ DU COEUR (2019)
La Beauté du Coeur is an erotic, peculiar, imaginary and powerful cantata for 11 voices, bodies and jewellery. The artistic stage seeps out the thousand colors of an organism created by one's inner garden on a tightly formulated outer garden.
This experimental cantata is sang and danced through the nature of psychodynamical concept of "the free assosiation".
The concept comes chiasmaticly out from the body, psyche,language and voice nourishing, decaying and flourishing the idea of it and therefor generating own artistic language together with the wondrous visuality of the costumes and light.
La Beautè du Coeur continues Pirinen's artistic signature with a new proposal of the highly intensive emansipatory of the body and mind coming out from the body and mind.
CREDITS:
Choreographer, visual concept, direction of vocals: Elina Pirinen
On stage: Tanguy Allaire, Elie Autin, Mélissa Guex, Jeanne Gumy, Bastien Hippocrate, Adél Juhasz, Cheryl Ong, Sophie Palmer, Solène Schnüriger, Mira Studer, Juliette Uzor
Music: Sunn O))) "Aurora"
Live drummer and choreographer's assistant: Simon Wehrli
Preparation of the costumes: Leutrim Dacaj
Technical engineering team of lights and sound: Robin Dupuis and Justine Bouillet.
Premiere: 7th of June 2019 in Arsenic Theatre Lausanne
Production: La Manufacture – Haute école des arts de la scène & Arsenic Theatre Lausanne
TOURS:
ADC Geneva 2019
Tanzhaus Zürich 2019
Main image: Aline Paley
Images 1–4: Aline Paley, 5–6: Elina Pirinen
Complete performance documentation on request.