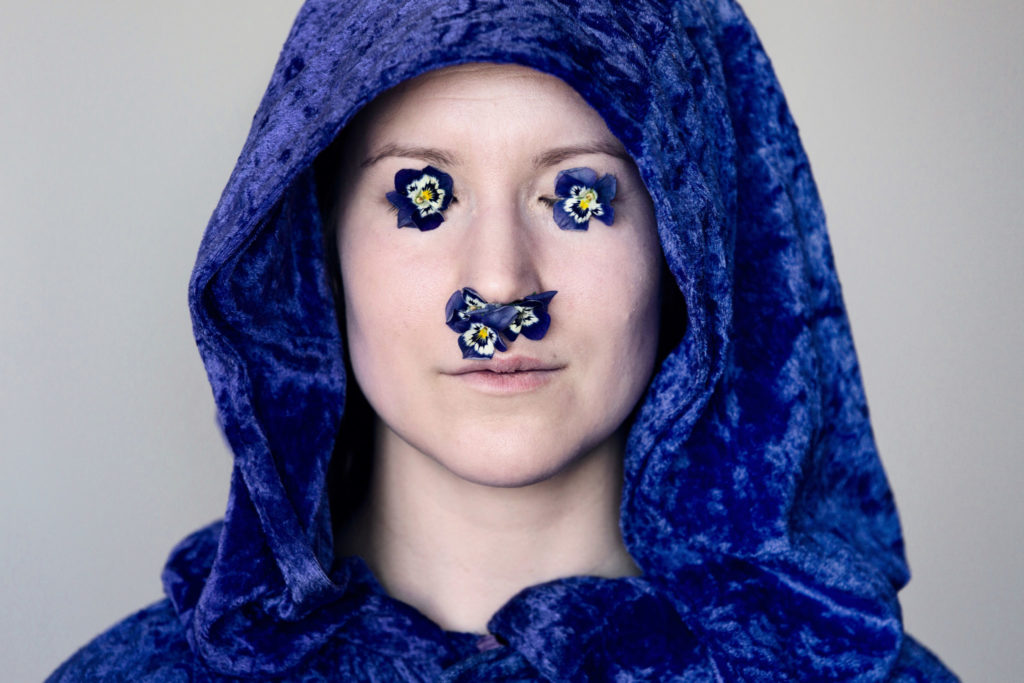 BRUME DE MER (2018)
"Soils and trees with no snails and leaves
Snails and leaves with no past dreams
Shores, Meadows, Mountains, Flood.
Spleens, Lungs, Livers, Glow."
In Brume de Mer, which translates as "ocean haze", the body exits the body. Brume de Mer fumbles for, deforms and reforms ancient and new expressions for desire, obsession, mutism, killing and intuition in an extremely physical way.
The sonant stage consist of a tremendous original organ composition made by Ville Kabrell. The five performers give in to these emotions, experience them and give special aesthetic a personal touch. The dancers celebrate their physical processes with abstract psychodynamic round dances, polyphonic hymns sung live and massive, intense organ composition.
An intensity of this kind allows Brume de Mer to capture, to intoxicate, to fascinate and to thereby create a special intimacy between the dancers and the audience. Whoever submits to this intimacy will feel rational thinking slowly disappear and uncover hidden layers of the sensitive body. Brume de Mer is an intense physical and sensual experience – an exhilarating feast for all the senses.
The performance is a self-standing instalment of Pirinen's series of works based on Russian compositions such as Personal Symphonic Moment (Zodiak 2013) and Concerto under waterlilies (Kiasma Theatre2016/ New version in Pact Zollevrein 2018)
CREDITS:
Choreographer, poems, vocal composition: Elina Pirinen
Dancers: Karolina Ginman, Suvi Kemppainen, Leena Nordberg, Elina Pirinen, Aino Voutilainen
Sonata composition and sound design: Ville Kabrell
Lighting and spatial design: Mateus Manninen
Costumes, dramaturge, poems: Heidi Väätänen
Costume design consultant, seamstress: Kaisa Kemikoski
Production: Zodiak – Center for New Dance, Moving in November, Elina Pirinen
Co-production: MDT Stockholm
Residencies: O Espaço do Tempo (Montemor-o-Novo), ZIL Culture Center (Moscow), Hellerau (Dresden)
World premiere: 29.08.2018, MDT Stockholm, Finnish premiere 07.11.2019 Moving in November festival in Zodiak Stage
The performance takes place in the frame of the project [DNA] Departures and Arrivals which is co-funded by the Creative Europe Programme of the EU.
TOURS:
MDT Stockholm, 2018
Brut Vienna, 2019
TBC
Main image: Katri Naukkarinen
Performance images 1–5: Ilkka Saastamoinen, 6: Ville Kabrell
Teaser: Mateus Manninen
Complete performance documentation on request.